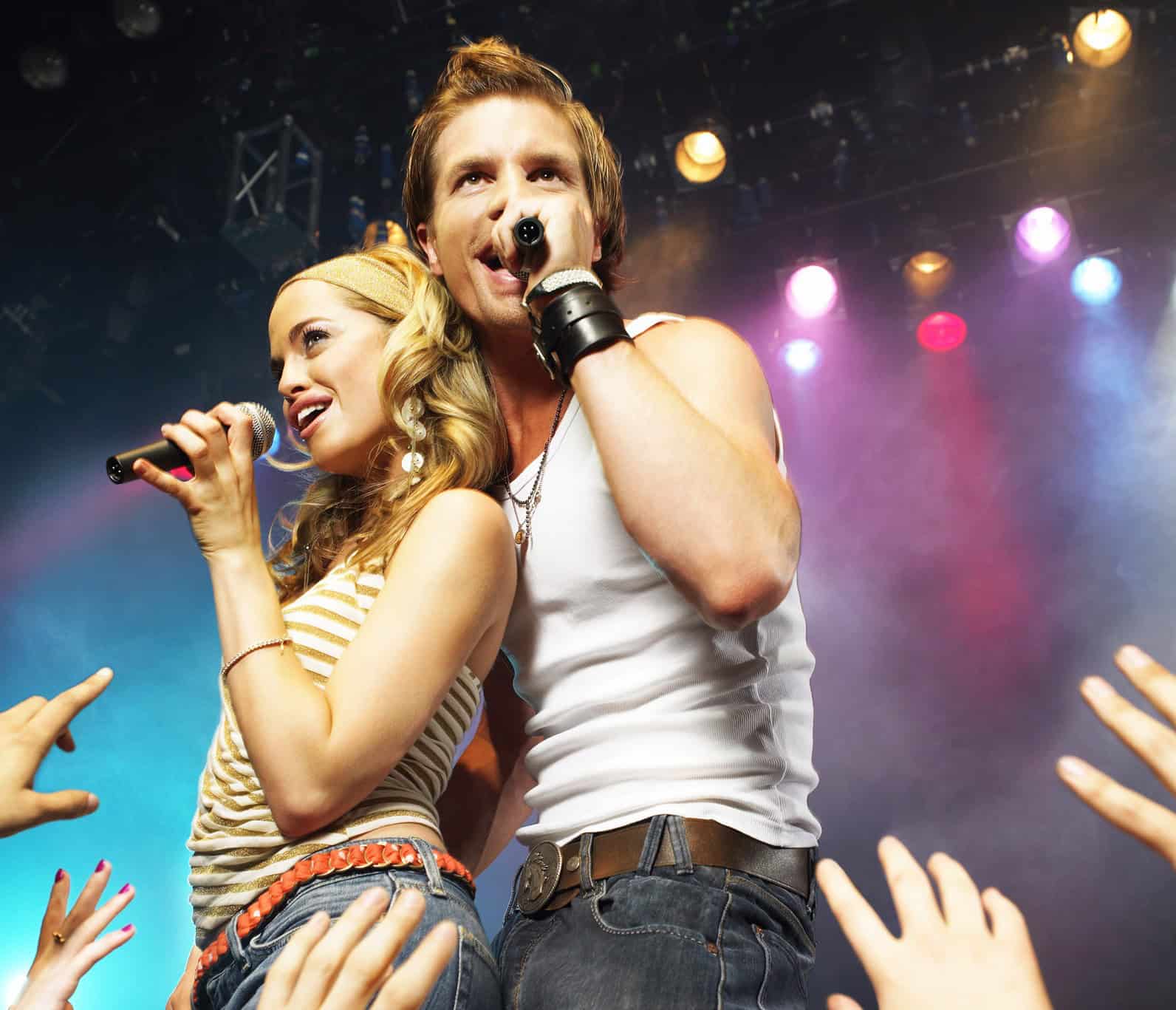 He was known as the most horrid man on TV and one of the rudest judges on the box! But now somebody's killed the man they loved to hate – feared judge of TV smash P.I.T.E. (POPSTARS IN THEIR EYES) – SIMON BOWEL. Can you solve Sadistic Simon's murder and unmask his killer? Could it be sexy Australian singer KYLIE SMILEY? Camp boyband reject, WILL OLD? Perhaps it's Simon's biggest discovery, the sensational superstar, MADGE DONNER? Or is it fellow judge and has-been pop impresario, KEITH WATERBOY? Find out in this laugh-out-loud, sing-a-long murder mystery that includes your chance to win a prize by unmasking the killer AND your chance to create and perform your very own pop song!You'll be singing all the way to Scotland Yard in ABSOLUTE MURDER'S hilarious musical mickey take murder mystery: POSTARS: THE REVENGE!
Popstars: The Revenge Gallery
"Just to say thank you and to let you know that we had a great time.
All our staff really enjoyed the evening and the actors were superb. To be honest it was a big gamble as we just chose your company off the internet and had never done such an event before, but it was a resounding success and we look forward to running another event with you soon.
Slush Puppie